Looking after you
To look after you we have a hand picked team of dentists, hygienists, nurses and Receptionists. All undergo Continuous Professional Development training (CPD) to keep their skills up to date. Patients tell us time and again how 'friendly and approachable' everyone is and we consider this to be a key skill when we recruit new staff.
Dentists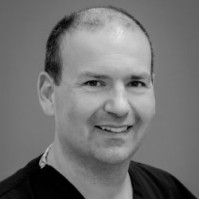 David Hudson, BDS Lond 2000
GDC Number 78172
David qualified in 2000 from Guy's Hospital, London and after completing his Vocational Training in Grimsby he became an Associate Dentist at what was then his father John Hudson's practice in 2001. David enjoys providing general dental care to all patients and is particularly interested in the concept of minimally invasive dentistry. Since becoming practice owner in 2009 he has become a 'Platinum' Invisalign® Practitioner and, following extensive training and qualification, places a growing number of dental implants.

David is married and has two energetic young sons plus a dog who keep him occupied when he is not at work. He has an enormous affinity for Land Rovers, a passion for Formula 1 racing and enjoys visiting distilleries in Scotland.
---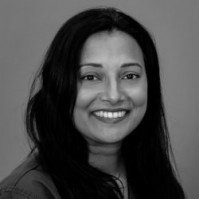 Vasuki Lister (Vash), BDS Manchester 1998
GDC Number 74571
Vasuki Lister - 'Vash' - studied dentistry at the University of Manchester, qualifying in 1998. Following completion of a year's vocational training at a practice in Wallasey (Wirral) she practiced in Maidstone, Kent and Tottenham before joining Hudson's in 2009.
Vash sees NHS and private patients and works on Mondays, Tuesdays and Thursdays. She holds an evening clinic for private treatments on Monday.
Away from dentistry Vash and her husband enjoy spending quality time with their three daughters and Vash also loves to chill out with a good book. Keeping fit is a priority too, although Vash is the first to concede that after an exhausting day of dentistry going for a five mile jog is not often front of mind.
---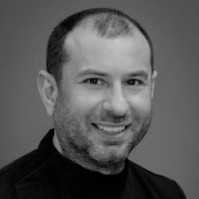 Paul Pavlou, BDS London 1995
GDC Number 71344
Dentist Paul Pavlou has had a long association with Hudson's Dental Care ever since he first provided locum cover back in 2008. He currently works with us on Fridays. Away from work he is keen on football (you'll have to ask him which team!) and loves Budapest.
---
Dr Clare Fensome
GDC Number 194127
Clare Fensome joined Hudson's Dental Care in November 2017. Although she took her first degree in Geological Sciences she felt drawn to dentistry and returned to university (London) in 2005 to study for her BDS degree.
Since qualifying in 2010, Clare has been working at two practices in Befordshire but following the birth of her daughter and son she sought to work more locally to home in Hertfordshire. Clare works with us on Mondays and Wednesdays.
Outside of work Clare immerses herself fully in family life and is an enthusiastic fund raiser for the British Heart Foundation. She enjoys the great outdoors, sport and exploration and, when time permits, theatrical and musical events.
---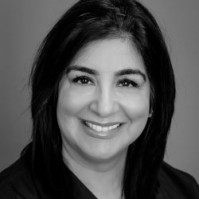 Sushma Klausen, BDS Manchester 1985
GDC Number 60490
Sushma's dental career started as a House Officer at Manchester Dental School following which she worked as a Community Dental Officer in Oldham.
Following marriage she moved to Singapore where she worked in a private practice as well as doing voluntary work with refugees. A career break followed during which time Sushma and her husband lived in Denmark with their young family. She returned to the UK in 1999 and worked at Stanstead Abbotts Dental Care as an Associate dentist and latterly as a partner. Sushma sees her private patients at Hudson's Dental Care.
---
Hygienists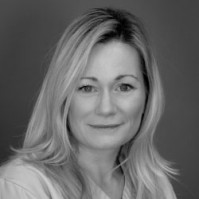 Shelley Cain
GDC Number 5656
Shelley qualified with a Diploma in Dental Hygiene in 2000 from Eastmans Dental Hospital. She has been with the practice since September 2002 and currently works part time.

Shelley has three children, two boys and a girl whose busy sporting and social diaries keep her occupied when away from work.
---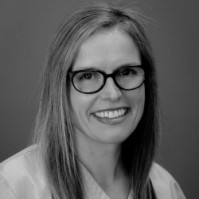 Justine Nicholls
GDC Number 4216
Passionate about her work as a dental hygienist, Justine works on Monday and Wednesday evenings as well as running a highly popular and oversubscribed Saturday morning clinic.
"I've got a little girl so working during the day can be difficult. The opportunity to work in the evenings and on Saturdays is as much of a convenience for me as it is for my patients" says Justine.
---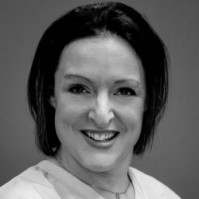 Eleanor Ridge
GDC Number 156216
Eleanor trained as a dental hygiene therapist at Kings college in 2011 after 11 years working as Dental nurse . She has a keen interest in holistic medicine and sees the patient as a whole. She prides herself on possessing a gentle approach especially with nervous patients.
Eleanor came to Hertford in 2017 and has busied herself organising events for a local social group, singing in a choir, keeping fit, doing Pilates and scuba diving.
She is currently preparing for a spell of voluntary work in Kenya in 2020 to raise funds for Dentaid - an international charity that provides dental care to impoverished communities.
---
Head Nurse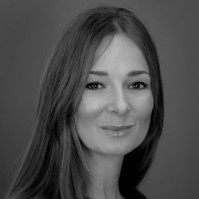 Michelle Sagar
GDC Number 122130
Our Head Nurse Michelle Sagar joined the practice as a trainee in 2003. With her dental nursing qualifications firmly under her belt Michelle trained to become an Implant Nurse and regulalrly provides the chairside assistance to patients choosing this increasingly popular procedure. Michelle took over responsibility for the day to day management of the nursing team in May 2014 and oversees the practice Infection Control procedures.

She enjoys being mum to her two sons and has a wide circle of friends, relaxes with a good book and is a dab hand at baking.
---
Nurses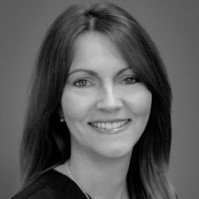 Elaine Littleworth
GDC Number 237497
Our longest serving dental nurse, Elaine commenced her career in 1990 as a Trainee Dental Surgery Assistant. Her boss was one Mr John Hudson - David Hudson's father - and they worked at the family's original surgery in Ware Road before John relocated to Bull Plain.
Elaine studied at De Havilland College and qualified as a DSA in 1992.

In her spare time Elaine has a wide circle of friends and, when time permits, enjoys a trip up to London to see a good musical.
---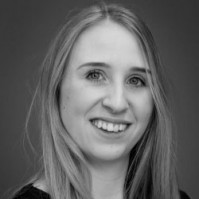 Vicky joined Hudson's as a Trainee Dental Nurse and passed her NVQ qualifications in 2018. A Hertford girl who attended Presdales School, Vicky is a keen horse rider and, away from the clinically spotless world of dental surgeries, can often be found mucking out the stables.
Prior to joining Hudson's Vicky worked in pub management where she honed her already excellent people skills. "I love working with people and everyone at Hudson's is so friendly, patients as well as my colleagues" says Vicky.
---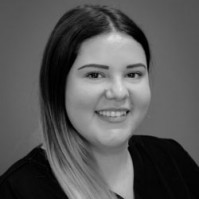 Georgie Arkell
GDC Number 293170
Georgie joined the practice as a Trainee Dental Nurse in January 2019 and qualifed in January 2021.
---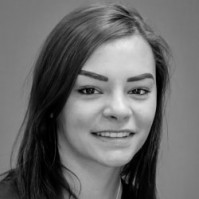 Beth completed her NVQ in dental nursing in July 2021
---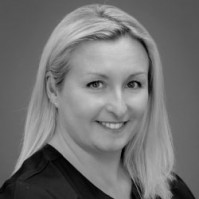 Michelle Franklin
GDC Number 155050
Michelle Franklin joined Hudson's in January 2020. She is an experienced dental nurse who worked in Knightsbridge for many years and more recently in Waltham Cross.
---
Receptionists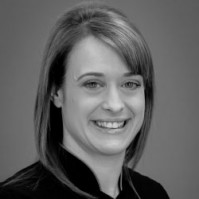 Natalie Williams
GDC Number 128652
Natalie joined the Practice in March 2011 as part time Receptionist/Dental Nurse having completed her Dental Nursing course at the QE2 Hospital. She divides her time between nursing in the surgeries and managing our busy reception desk. The practice has a small laboratory and Natalie oversees the production of custom made bleaching trays used for teeth whitening as well as the 'study models' used for planning implants and other cosmetic dentistry procedures.
An energetic personality who's always on the go inside and outside of work, Natalie enjoys dog walking, socialising and playing netball for a local team.
---
Management and Administration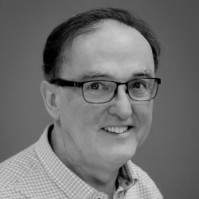 Paul Stanyer, B.A. (Hons) DipCAM
With a background in sales, marketing and management, Paul oversees the business, HR and marketing needs of our busy dental practice.
Patient comments and suggestions are a great source of learning and Paul's door is always open for anyone wanting a chat. He is especially keen to hear from patients about their experiences and is constantly exploring ways to make attending dental appointments a more relaxing and tonal experience.
---